Biography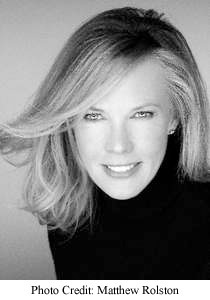 Hunter Drohojowska-Philp is a journalist and art critic specializing in the topics of art, design and architecture. Her newest book, Rebels in Paradise: The Los Angeles Art Scene and the 1960s is being published by Henry Holt in July, 2011. Early reviews by Publishers Weekly and Kirkus can be found under the Press section of this website.

Full Bloom: The Art and Life of Georgia O'Keeffe, her first book and considered the most definitive biography of the artist to date, was published by W.W. Norton in September of 2004. The paperback was published in November, 2005. It was translated into Italian last year by Johan & Levi.

She also wrote the text for Modernism Rediscovered:The Architectural Photography of Julius Shulman published by Taschen 2007.

She is a contributor to Art News magazine, where she is a West Coast contributor. Over the years, she has also written for Art in America, Artforum and Art Net and contributed catalogue essays on the work of contemporary artists such as John Baldessari, Craig Kauffman and Alexis Smith. In addition, she is a regular contributor to The Los Angeles Times and KUSC radio.

From 1987 to 1996, Drohojowska-Philp held an academic position as chair of the Department of Liberal Arts and Sciences at Otis College of Art and Design. She often lectures on modern and contemporary art and in March, 2003, was honored by the International Association of Art Critics in being asked to deliver what was then called the "Clement Greenberg lecture." Her topic was Georgia O'Keeffe.

Between 1980 to 1986, she was art critic for the L.A. Weekly, architecture and design editor of L.A. Style magazine, and a regular contributor to the L.A. Herald Examiner. She also hosted and co-wrote the KCET-TV series Arts Illustrated.

She is listed in Who's Who and is a member of the International Association of Art Critics and The Authors Guild.